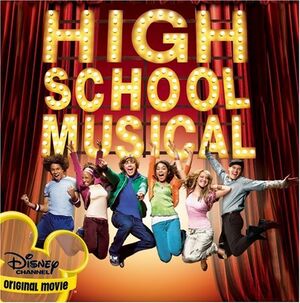 The High School Musical Soundtrack is the music CD which has all of the songs from the hit Disney Channel Original Movie, High School Musical. It was released on January 10, 2006 and, in both early and late March 2006 it hit number one on the U.S. Billboard 200.
Songs
1* Are not on the first disc of the two-disc special edition version.
2** Drew Seeley sang in several of the songs, his voice being mixed with Zac Efron's.[3] He originally was not given credit for singing.
3*** Reprise version of this song not on the soundtrack
Ad blocker interference detected!
Wikia is a free-to-use site that makes money from advertising. We have a modified experience for viewers using ad blockers

Wikia is not accessible if you've made further modifications. Remove the custom ad blocker rule(s) and the page will load as expected.