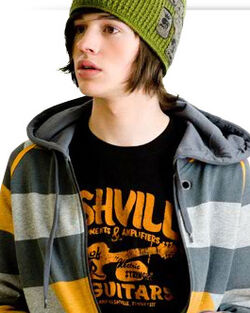 Matthew "Matt" Ray Prokop (born on July 29, 1990 in Victoria, Texas) is the actor who plays Jimmie "The Rocket" Zara, the East High Basketball Team's newest member in the third High School Musical movie High School Musical 3: Senior Year.
Appearance
Ad blocker interference detected!
Wikia is a free-to-use site that makes money from advertising. We have a modified experience for viewers using ad blockers

Wikia is not accessible if you've made further modifications. Remove the custom ad blocker rule(s) and the page will load as expected.