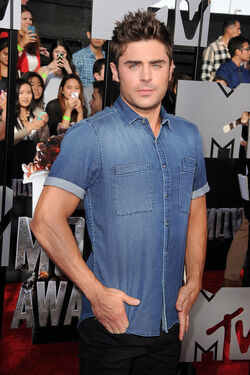 Zachary David Alexander "Zac" Efron is an American actor, singer, producer, author. He is the actor who plays Troy Bolton in the three High School Musical films.
DreamWorks Animation reports Zac Efron will voice Prince Sky in the live-action/animated version of Tom and Jerry.
Zac also had his own movie called "17 Again", in around 2009.
Gallery
Ad blocker interference detected!
Wikia is a free-to-use site that makes money from advertising. We have a modified experience for viewers using ad blockers

Wikia is not accessible if you've made further modifications. Remove the custom ad blocker rule(s) and the page will load as expected.